Smoking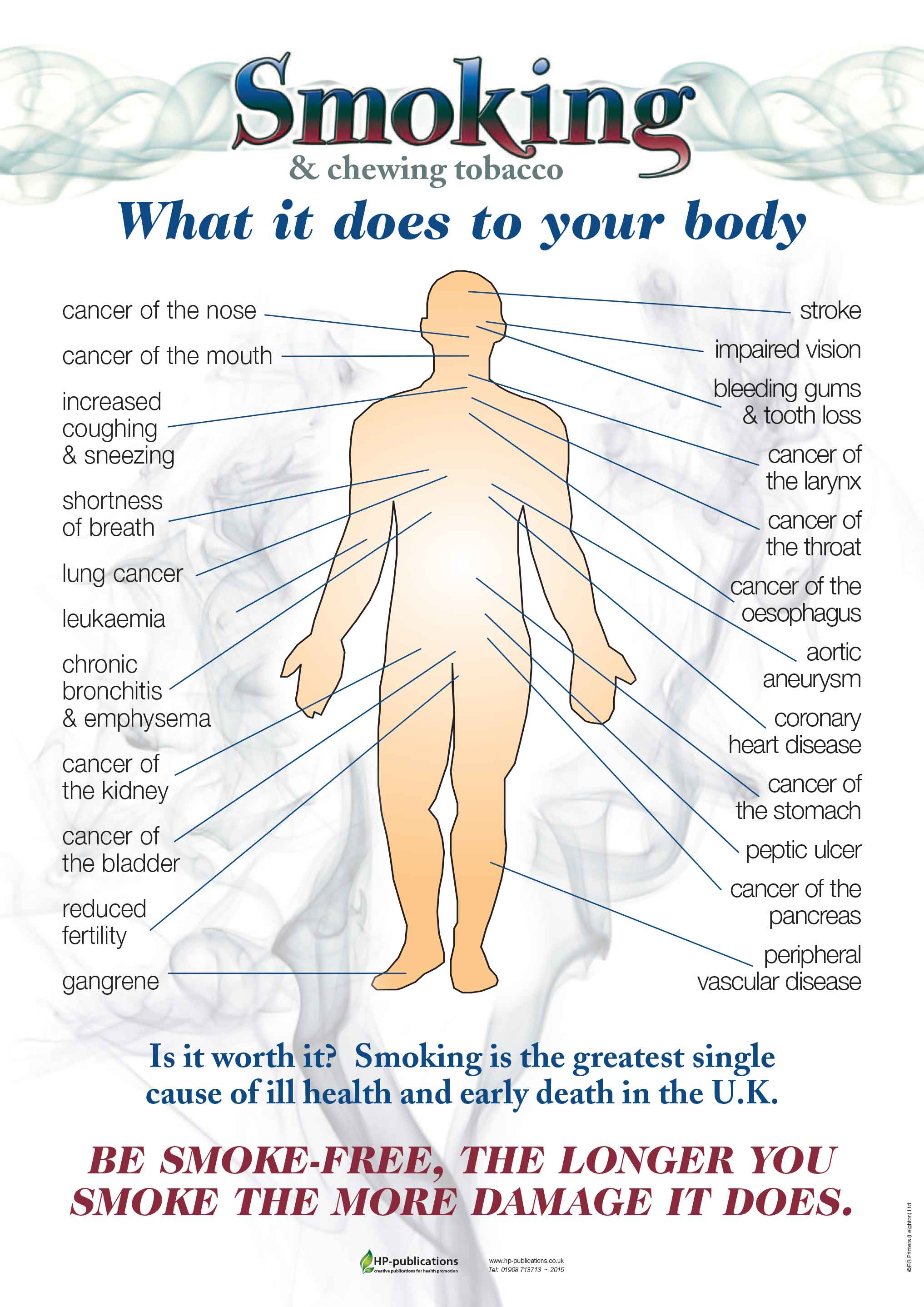 Smoking is the greatest single cause of ill health and early death in the U.K. This A3 poster highlights the possibility of 21 major illnesses or...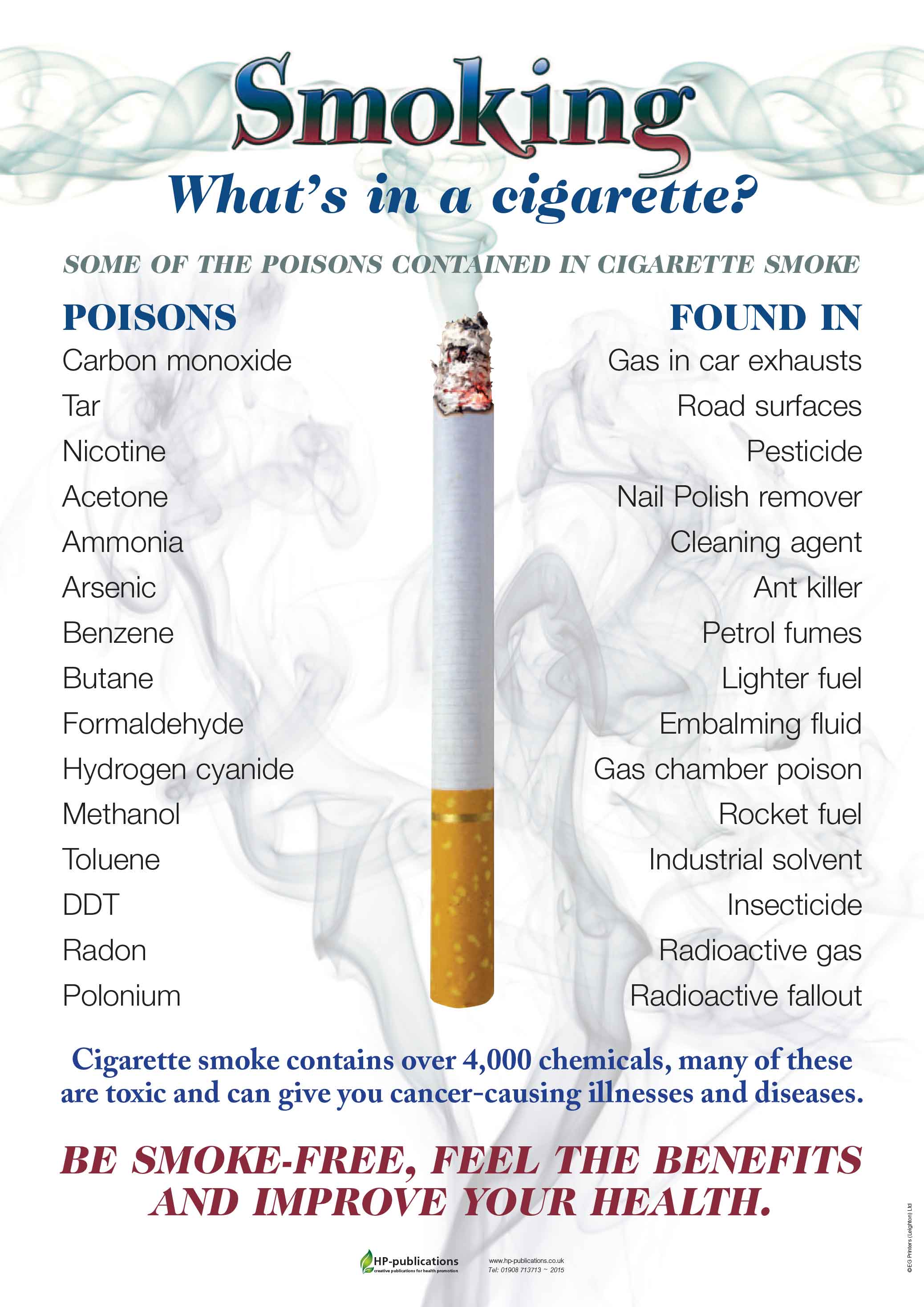 Cigarette smoke contains over 4000 chemicals, many of these are toxic and can give you cancer-causing illnesses and diseases. This A3 poster...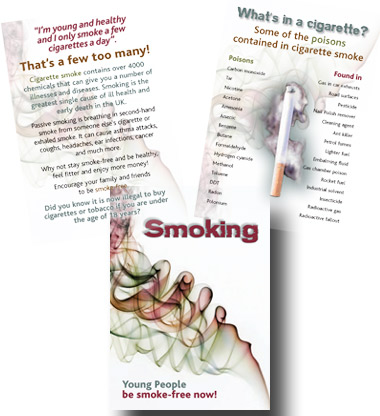 This nationally acclaimed handy "pocket-sized" colourful leaflet aimed at young people which encourages them to "give up" smoking or to "not even...